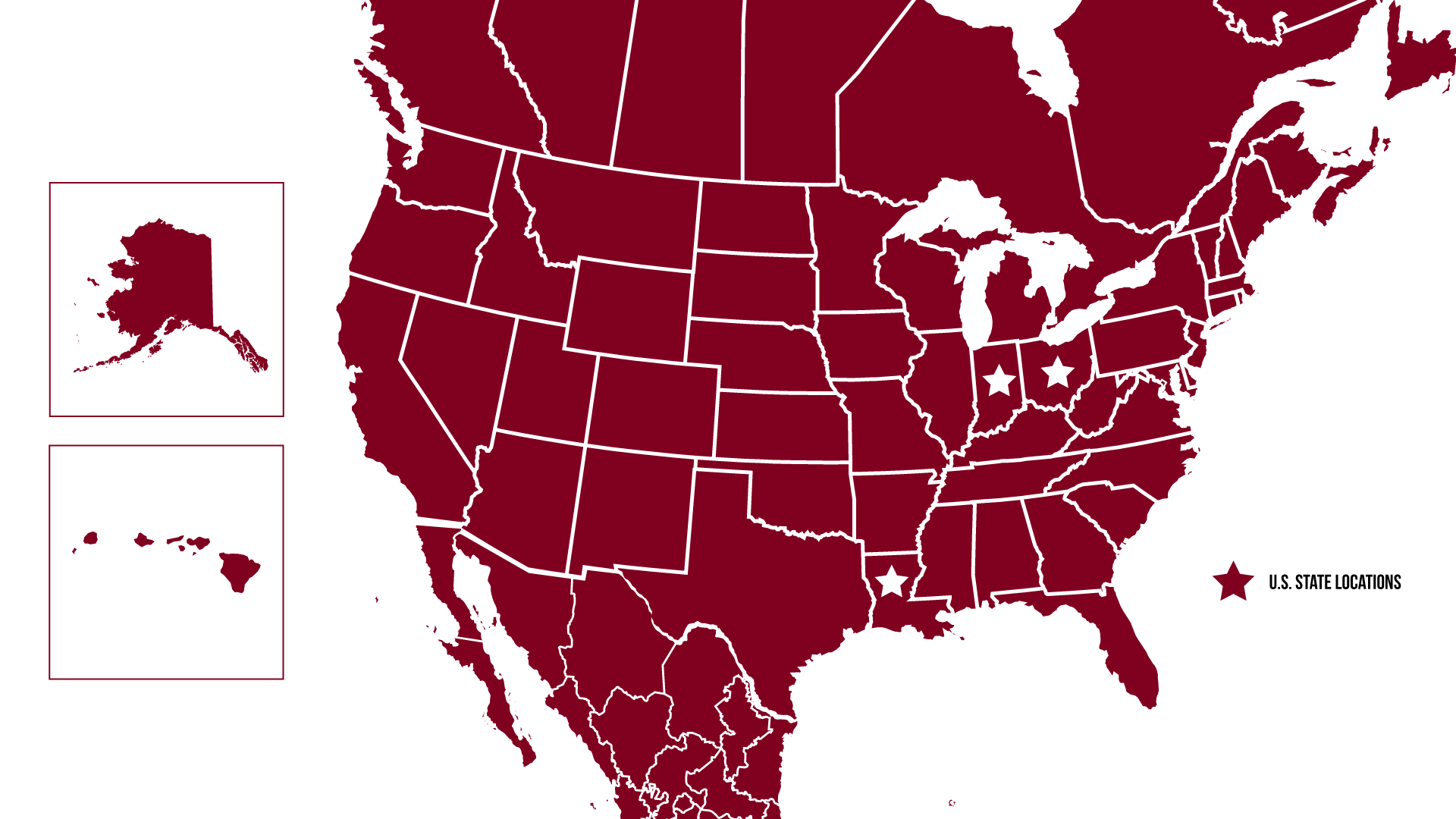 We have provided our services in OH, IN, IL, MI, KY, PA, LA, TX, NY, WI, IA, and can service throughout North America.
When industrial leaks happen, they can have a serious impact on production — costing you both time and money. It may also create unsafe conditions and increase liability risks. At RAK Industrial Services, Inc., our expert team understands how important it is to get the leak repaired quickly. We have the experience, tools, and proprietary methods to effectively repair industrial leaks with little to no downtime.
If you need industrial leak repair services in Indiana, contact our team now to schedule a free estimate! We offer 24-hour emergency service to help you get back up and running as soon as possible. 
The professionals at RAK know that stopping production to repair a leak is not always an option. The costly downtime and complexities of shutting down your operations can have long-term effects. That's why we apply expert methods using a combination of industrial-level clamps and sealants to repair leaks that involve:
From start to finish on your repair, we understand the urgency of getting your system running at full efficiency. No matter the size of your project or the time you need us, we'll be there to help. We work with a variety of industries, but specialize in repairs for:
Other industrial or commercial settings
Trusting your on-line leak repairs to RAK means you're getting the best industry experience and most cost-effective methods to get your system working optimally. We'll work quickly to provide high-quality service without any shutdowns or system isolation. Contact our professional technicians to learn more about our leak repair services and products.
Water and other substances used in your operations can cause corrosion, blistering, and overall wear and tear on your industrial pipes or tanks. The coatings and linings offered by RAK in Indiana can help protect your equipment and keep surfaces in the best shape. Our immersion-grade tank linings and Kynar linings apply to a variety of industries, including:
We use the latest coating systems and cutting-edge materials to extend the life of your industrial tanks and piping, saving you the cost of having to replace expensive equipment. Some types of coatings and linings offered at RAK are:
Impact and abrasion resistant
Immersion grade tank linings
Secondary containment coatings
To learn more about our coatings and linings products and services, contact the RAK team today for a free quote and consultation!
Composite Repairs

Maintaining your equipment's strength is a top priority for any industrial operation. However, it can be costly to replace whole systems or components when they start to show signs of wear and tear.
To save you time and money, RAK Industrial Services offers composite repairs to restore strength and integrity to your systems without the need to shut down production. We can even get your equipment working at its original strength and power with our professional composite repairs! We have experience restoring:
Internal and external pipe lining
If you need repairs to composite or metal structures, our expert team can get the job done quickly and within your budget! We use durable materials, including carbon fiber, to conduct high-quality repairs that last. Whether your composite repair needs are big or small, we have the tools, resources, and trained professionals to handle them.
Hot tapping is ideal for emergency industrial leak repairs on pipes or other systems without having to shut down production. How does it work? Our trained technicians will drill a hole, insert a valve, and add attachments, allowing us to work on a repair without disrupting the flow of materials or substances running through your system.
Several industrial leak issues can be repaired using hot tapping, including corrosion, pipe damage, and blockages in:
The hot tapping process involves skill and precision to ensure safety and the integrity of your equipment while applying expert techniques to repair the issue. Our team of experienced technicians will work quickly to avoid disruption to your business and provide a cost-effective way to get the job done.
We strictly adhere to American Petroleum Institute regulations, so you know our services follow the industry standard for safety and effectiveness. We apply these standards to ensure the following factors are always our top priorities: